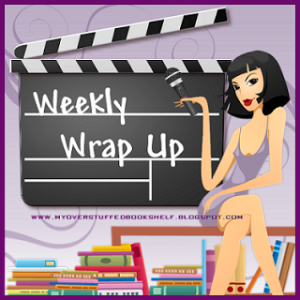 It's time for the Weekly Wrap Up!
What did you miss this week on My Overstuffed Bookshelf?  Find out below!
*****
I can't believe it has been so long since I have done a Wrap Up post!  As you can see,  My Overstuffed Bookshelf has received an overhaul.  I have switched to a new server along with a new domain.  If you are reading this right now, you have successfully found the blog! YAY!
While it took a bit longer than expected, I am thrilled with the new site.  I have fallen in love with it and I hope you will continue to enjoy it with me.  On with the Wrap Up!
REVIEWS
BLOG UPDATE 
Until next week!
Happy Reading!